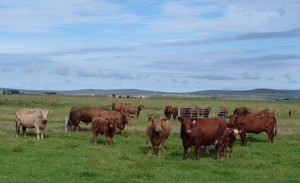 The Wood family has farmed Garson Farms, in the heart of Sandwick, since 1908 and Stewart is the fourth generation. We are a family farm run by Stewart & Wilma and our 2 sons Gareth and Chris. We pride ourselves in our quality and our contribution to the local and wider Orkney economy. We run a 550-acre farm with a herd of 170 cows and flock of 150 ewes.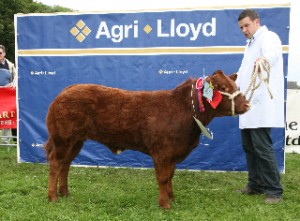 Orkney is renowned for its high quality food industry and Orkney beef and lamb is top of the pile. We at Garson take great pride in only producing the best of quality and our County Show Champion 2010 is a great example.
We are currently converting our farm to Organic status which will help us market our stock for a premium. We will manage our farmland to benefit habitats and species of biodiversity importance. There have been 800 trees planted to try and enhance the local environment.
We intend to provide the same level of quality and attention to detail to Unigar Cottages self catering as we do to our farm.