Welcome to Unigar Cottages
A family run self-catering business, situated in Quoyloo, in Orkney's beautiful west mainland.

Unigar Self-Catering Cottages
We offer three warm and welcoming cottages, each equipped with everything you'll need to enjoy a comfortable stay in our islands.
Our cottages are all modern, spacious and built to the very highest of environmental standards, which is why we hold a Gold Green Tourism Award.
Unigar Cottages lie close to some of the most spectacular scenery in the islands and the ancient monuments of the Heart of Neolithic Orkney World Heritage Site (the village of Skara Brae is just two miles away).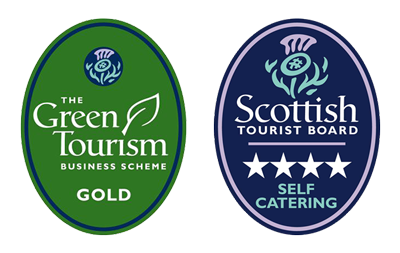 Rates
Please check our cottage pages to see the rates for different times of the year.
THE IDEAL BASE FOR EXPLORING
Come & Stay
We're the ideal base for exploring the stunning coastline and beaches of the west mainland and you'll find abundant birdlife and glorious wildflowers on our doorstep too. And, if fishing's your passion, you'll be delighted to learn that Unigar isn't far from Orkney's superb trout lochs.
Book Now
Just loved the cottage is spotless and more than I ever hoped. Thank you so much.
Fantastic accommodation and location. Pefect for fishing on Harray, Boardhouse and Skaill Lochs. Kids loved Skaill beach and swimming with the seals. Already planning our next visit.
West Lothian
Excellent accommodation . Fantastic weeks holiday, day trip Island Hoy and a walk to the Old Man of Hoy a must!! Lots to do and see. Good food at the Merkister Hotel! Thank you for being so welcoming.
Motherwell
Thank you for the welcome basket. From a fabulous beginning to a stay that got better each day. We loved our cottage and would love nothing better than to come again. Thank you for lifetime memories!!!
Minnesotta USA
Orkney is so beautiful and wish we had more time to see everything, the house was amazing hopefully be back one day.
Edinburgh